Applying 101
If you already have an idea of the type of role you're looking for, use the keyword search feature to find jobs. To do a more exploratory search, you can learn more about the types of roles we offer on our Teams & Roles pages.
Some teams work across multiple locations, so new hires can work from any of the locations listed in the job description.
If you don't see a role that fits your interests, don't worry, we're adding new positions all the time. Sign-up for "Job Alerts" to receive emails when a role that aligns with your interests becomes available.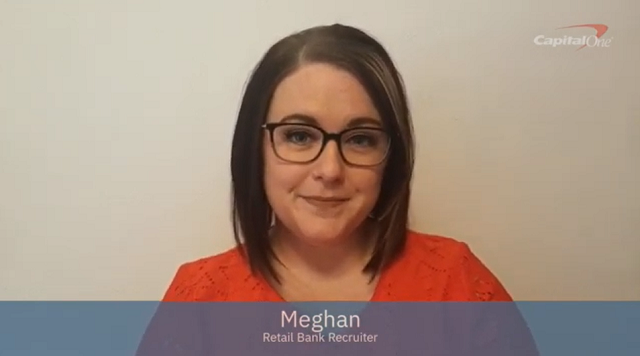 If you need sponsorship now or in the future, look for this statement in the job description before you apply: Capital One will consider sponsoring a new, qualified applicant for employment authorization for this position.
If this is not listed in the job description, Capital One will not provide sponsorship for the candidate to work in the United States.
When searching for jobs on our Careers site, we suggest filtering results using the feature in the right-hand sidebar to show only positions that provide sponsorship.
Yes! We offer numerous internship programs for college students, as well as advanced degree programs for graduate students. There are also programs designed for those newly out of school within the last year and a half. Check out our internship programs on our Campus Careers site.
All roles are full-time, unless otherwise stated. If a role is part-time, that will be made clear in the job title and job description.
Relocation packages may be offered for some roles. Talk to your recruiter about relocation options.
Once a job opening is taken down, we're no longer accepting applications. If you don't see the role you're looking for, keep checking our website for similar roles.
We recognize the unique, impactful work our associates do and aim to offer competitive compensation. Your recruiter will discuss compensation with you in the interview process.
If you require an accommodation, contact Capital One Recruiting at 1-800-304-9102 or via email at RecruitingAccommodation@capitalone.com. All information you provide will be kept confidential and will be used only to the extent required to provide needed reasonable accommodation.
Come prepared with a fully charged computer and any questions you may want to ask during the interview. Find a quiet space with no distractions. Most importantly, relax and be yourself.
We're currently using Zoom to host interviews. Your recruiter will provide you with the meeting details.
For more helpful information, check out our 7 Tips to Nail Your Virtual Interview.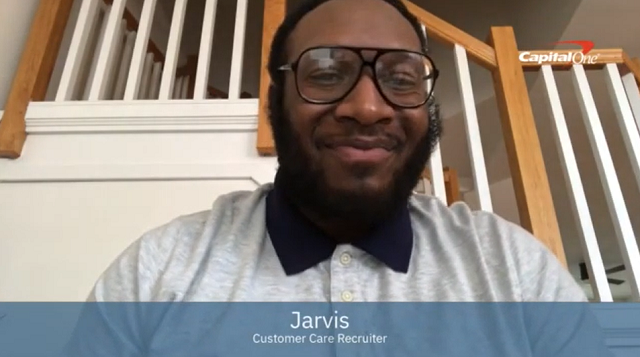 If your interview process requires a case interview, there are a few things you can do to prepare. Get comfortable communicating your process, learn how to incorporate feedback and come prepared to organize your thoughts and explain your findings.
To read more tips, check out How to Prepare for a Virtual Case Interview.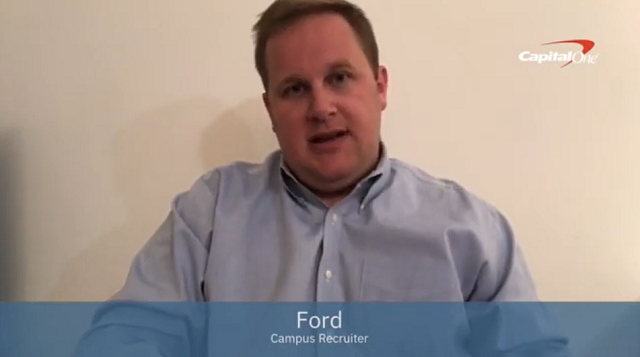 We hire great people who know great people, which is why we welcome candidate referrals from our associates through our internal referral portal. Once an associate submits you as a referral for the reqs you're interested in applying for, you'll receive an email prompting you to complete your application. If you meet all Basic Qualifications (BQs), a recruiter will review your resume and reach out if your application is moved forward in the process.
Associates can experience career growth through the following progression levels: Coordinator, Senior Coordinator, Principal Coordinator, Associate, Senior Associate, Principal Associate, Manager, Senior Manager, Director, Senior Director, Vice President, Managing Vice President, Senior Vice President, Executive Vice President.
Back to top
Culture and Workplace
There are many resources on our Careers site to learn more:
"Associate" refers to an employee at Capital One. It also happens to be a term for one of our job levels.
We value diversity, inclusion and belonging at our core. We empower our associates to do great work by creating an inclusive culture—one that values diverse perspectives, fosters collaboration and encourages innovative ideas—and a place where associates of all backgrounds can thrive by bringing their most authentic selves to work. We call this our Culture of Belonging, and it rests at the heart of our Diversity, and Inclusion & Belonging (DIB) efforts.
Our associate-led Business Resource Groups were created to help support our diverse population and include over 100 chapters across our people centers. Because each Business Resource Group is as unique as the population it serves, they offer a range of activities, networking opportunities, special events and learning programs to associates.
To read more about our Diversity and Inclusion journey, check out these blog posts.
We respect your rights under the Uniformed Services Employment and Reemployment Rights Act and provide job protection to eligible individuals on leave for uniformed service.
Our "Serve the Reserve" program provides support to associates and their families during times of military separation.
For more information on how we support military service members and spouses, check out our Military page.
We understand that the transition from military service to the corporate world can be an adjustment. "Salute", our military Business Resource Group, connects former military associates with other veterans and active military coworkers who can help them through the transition. We also offer a Military New Hire Transition program to make the transition easier.
For more information on how we support military service members and spouses, check out our Military page.
Back to top
Benefits
Check out our Benefits page for an overview, including eligibility criteria for the health, dental, vision and financial benefits Capital One provides to associates and their families.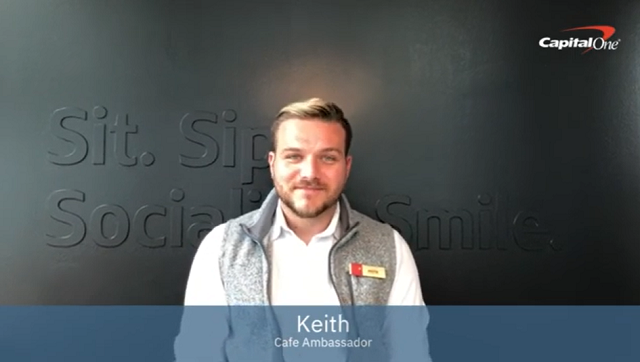 We provide birth mothers up to 18 weeks of leave, paid at 100% of base salary: 10 weeks of healing time paid under Short-Term Disability and 8 weeks of paid Parental Leave to bond with their new baby. Our Parental Leave program gives all other new parents—Partners or Spouses, Adoptive, Foster and Birth via Surrogate—8 weeks of leave, paid at 100% of base salary, to bond with their new children.
We offer assistance with family care programs, including Back-Up Child and Adult/Elder care, and discounted, ongoing care at selected day care centers. We also offer the ability to contribute pre-tax dollars to a Dependent Care Flexible Spending Account (DCFSA) for eligible dependent care services. You can use your DCFSA to pay for camp, preschool or daycare for kids under 13, as well as elder care for relatives living with you. Plus, we'll match 50 cents for every $1.00 dollar you contribute to your Dependent Care or Health Care FSA—up to a combined total of $1,000.
Our offices have onsite fitness centers that offer personal training sessions, group fitness classes and cardio and weight equipment. Some of our locations also offer indoor and outdoor basketball courts, volleyball courts or even a putting green.
Each office offers a variety of food and coffee selections, including: Peet's Coffee, Starbucks, Dunkin' Donuts, globally inspired cafeterias, bakeries, frozen yogurt shops, snack bars and local food trucks.
Back to top